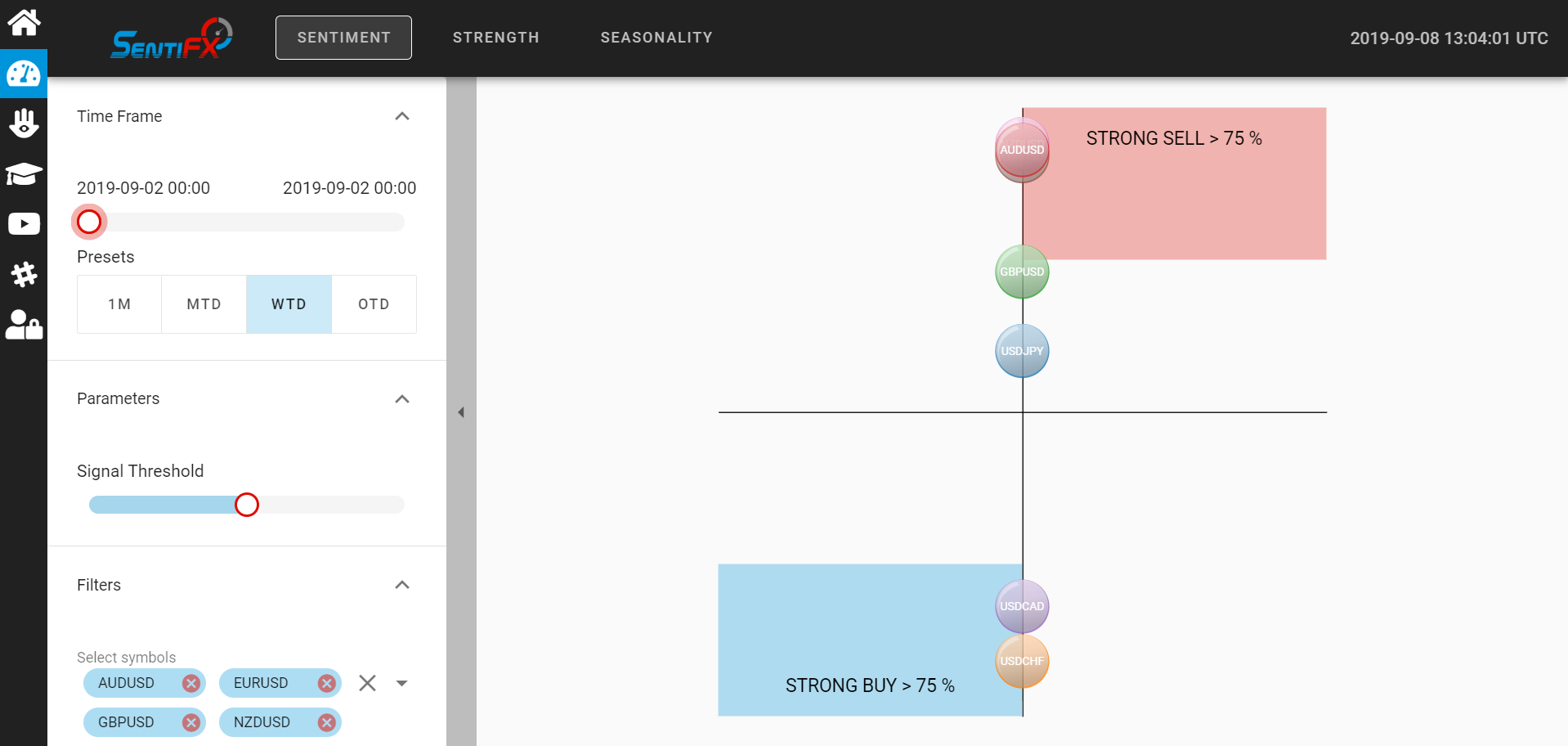 Here was the state of Retail Sentiment on 9/1/2019. This was Labor Day weekend in the U.S. and many markets were closed on Monday.
As you probably know, it was also NFP week.
If you were following previous Sentiment, you would have saw that Retail was Stopped Out based on the sentiment bubble popping – and this was your opportunity to search for Long Entries.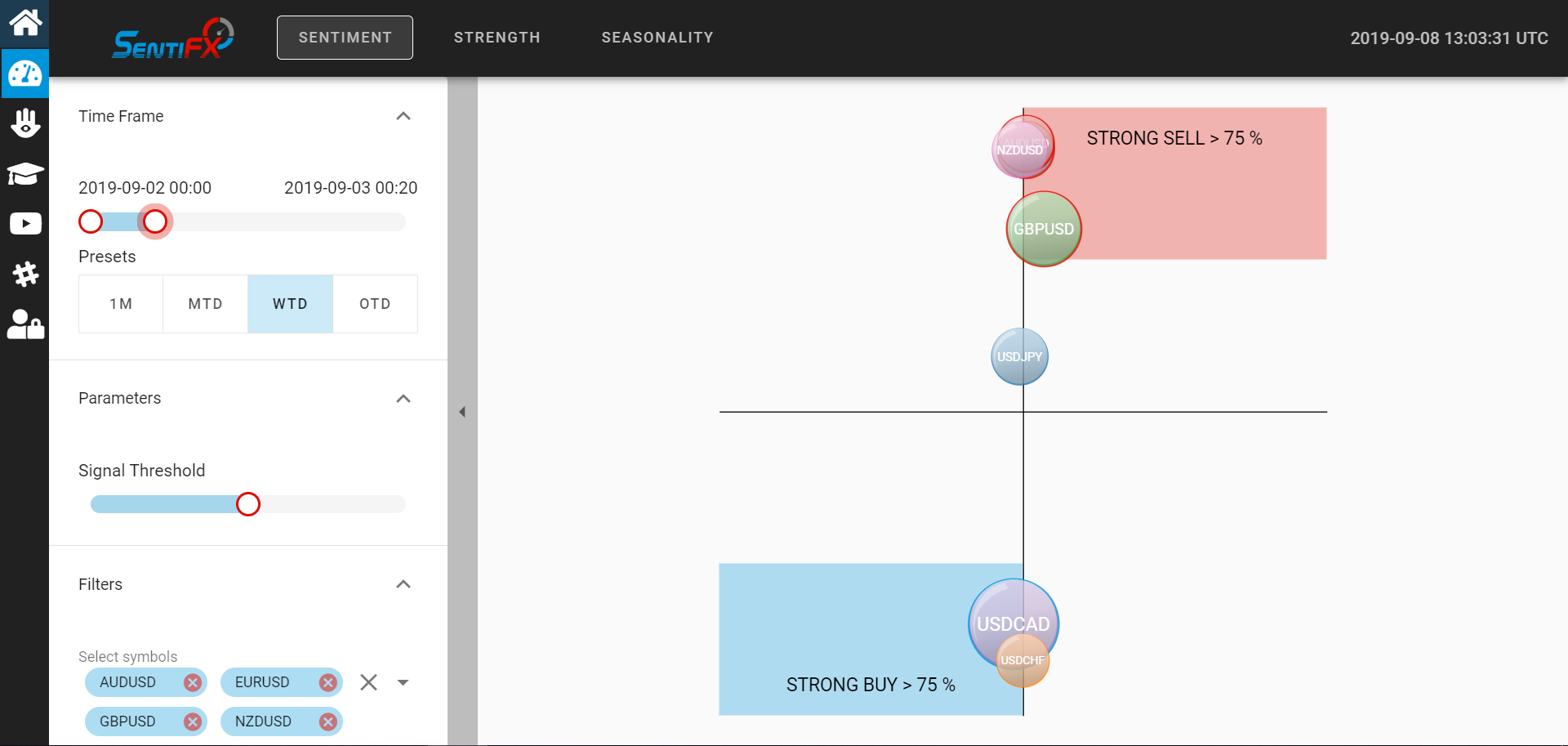 Immediately when I saw, GBPUSD Strong Sell and USDCAD was showing Strong Buy – I posted about it.
One user said "Your analysis helped me save some pips and GBPUSD crashed after your post, USDCAD did some, but I am sure this is, because tomorrows BoC IR decission."
GBPUSD tanked. Sentiment Analysis was spot on as it usually is.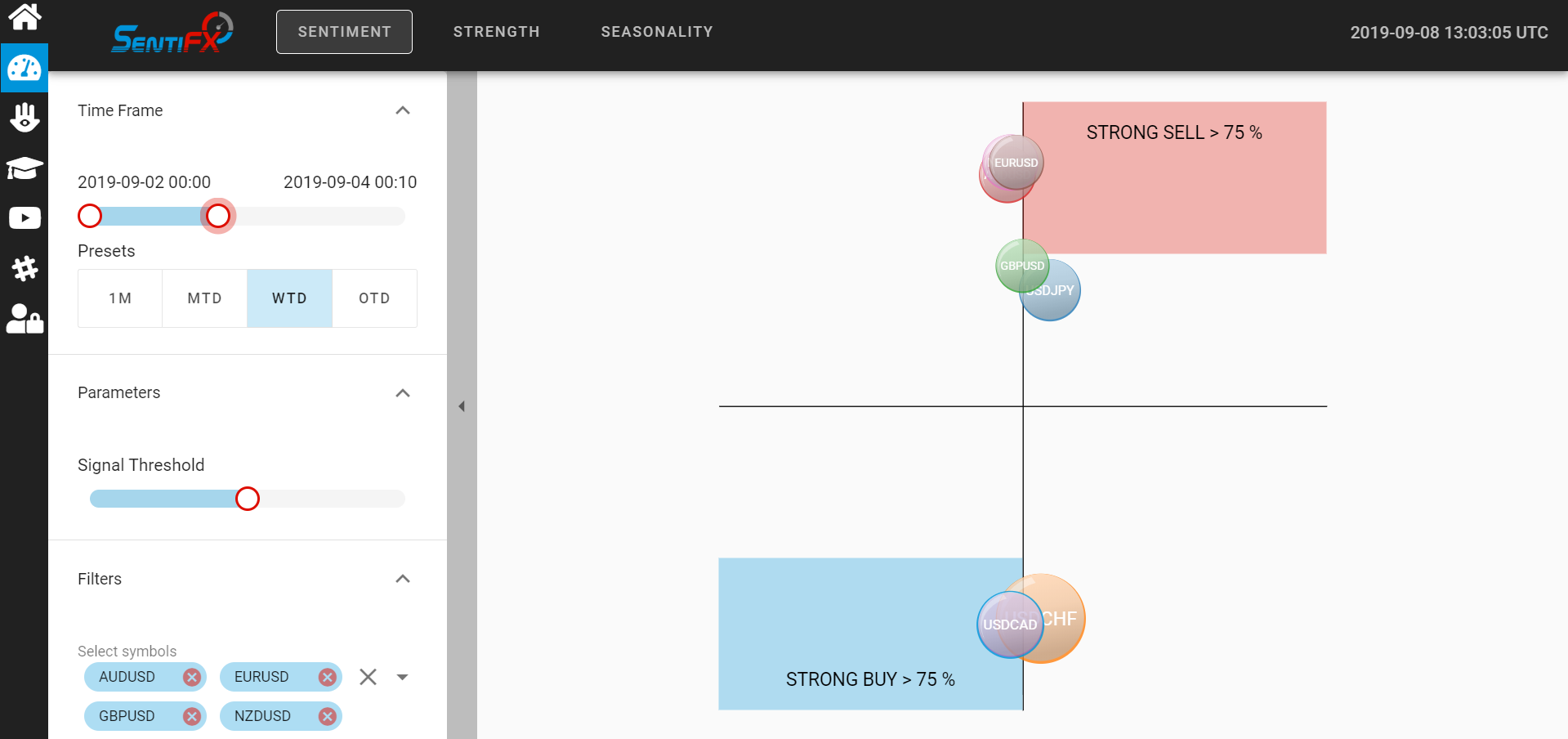 Notice that USDCAD was a "STRONG BUY" by RETAIL at this time.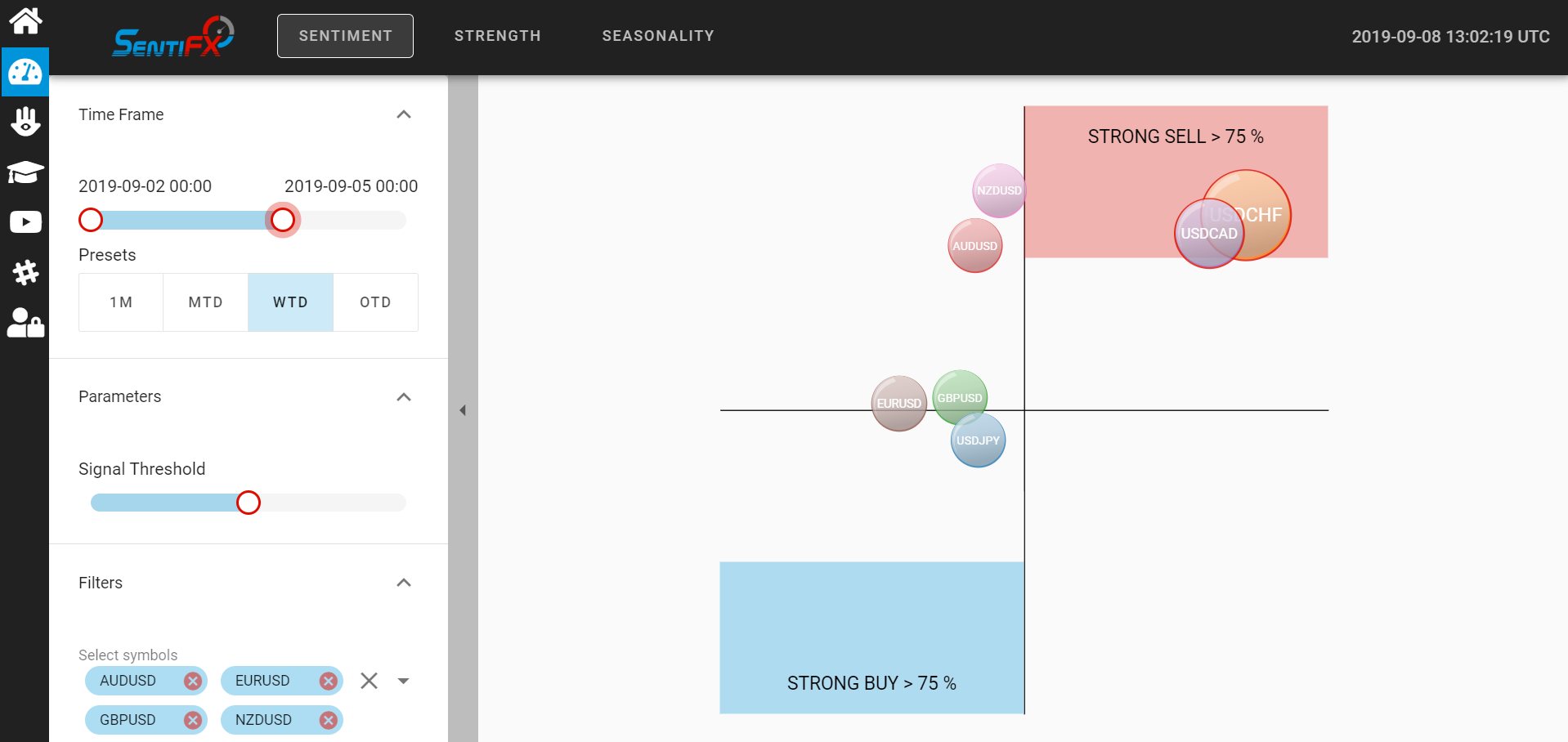 Now this is where you could have made real money if you were monitoring the change in sentiment. There was a huge shift in USDCAD from Strong Buy to Strong Sell.
These are the sort of opportunities that typically happen a 2-3 days into the trading week. I like to zoom in on these opportunities – focusing the cross hairs to target retail for profit. Easy money.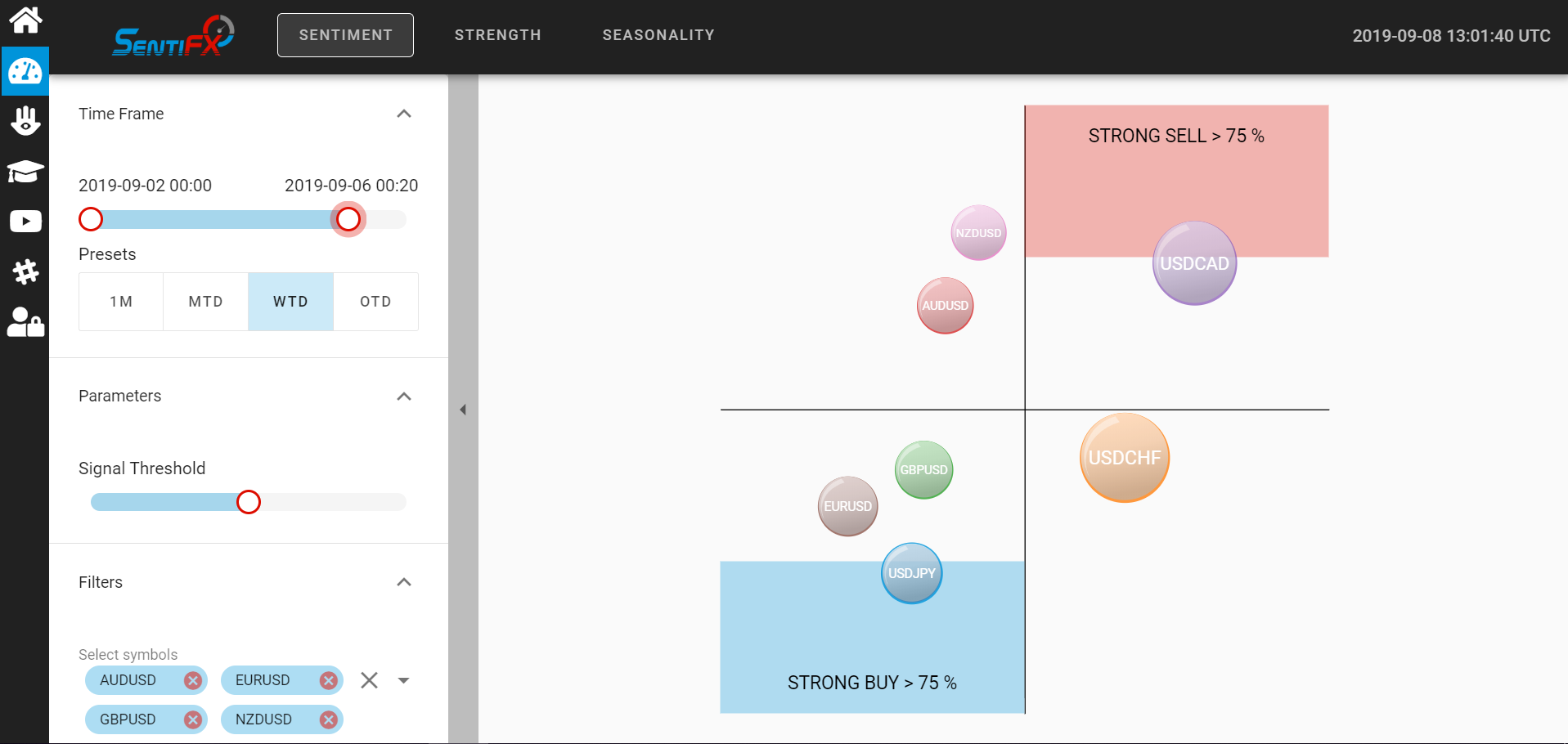 Here you can see USDCAD and USDCHF clearly in play.
The larger size of the bubble is showing that retail is piling into these positions and our sentiment indicator is already aligned to be opposite of retail to give us quick and easy signals.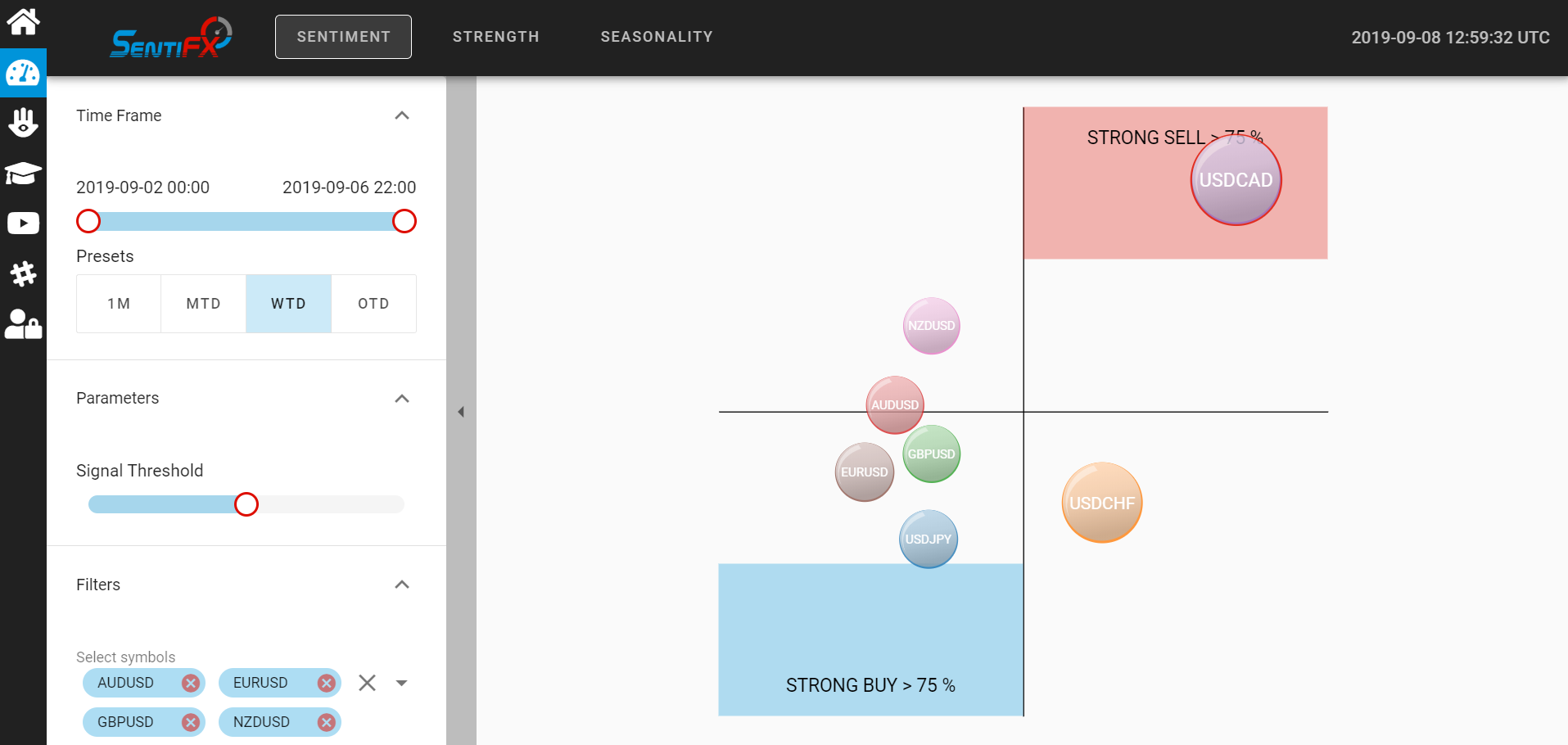 This is how we ended the week on Friday, with USDCAD being in the spotlight as a Strong Sell.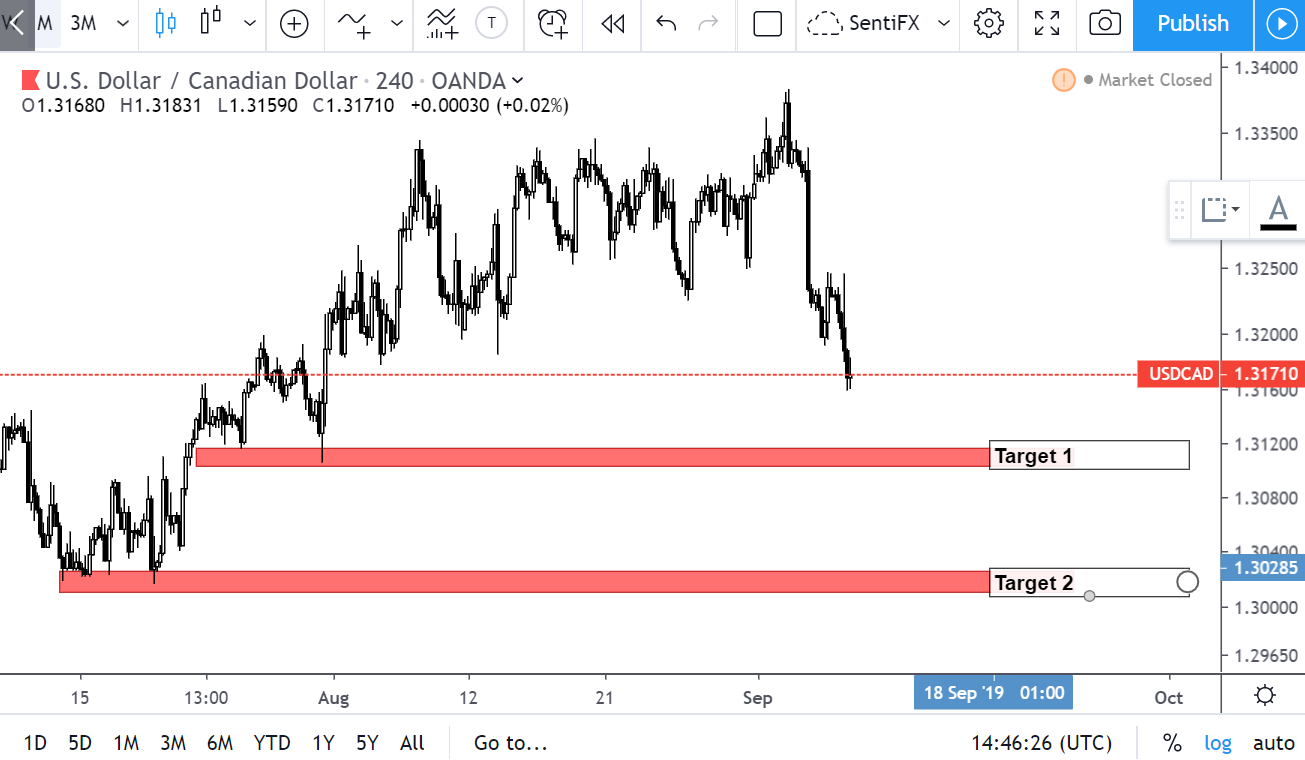 So what are we looking at right now?
USDCAD is showing a Strong Sell and Market Structure is indicating that the Order Flow is to the downside. The stars are aligning and this is looking like a higher probability trade.
We are looking for opportunities to take this trade – aiming at area of stops at Target 1 and Target 2.
Remember, news can trump charts and sentiment at any time. Use whatever system you decide best to enter or exit. I'm just sharing a high probability direction – but this does not mean I am a fortune teller and price MUST go this direction. If you decide to take a trade, use proper risk management and do so at your own risk.