Are you ready to stop losing money trading the FX Market? Do you want to know how the Market really works? Want to be a professional Stop Hunter? 
Join our FREE newsletter to get the latest Sentiment Analysis and actionable trading tips sent directly to your email.
Retail Stop Hunting is where your low hanging fruit is. Think easy money.
Retail is a liquidity provider. Retail is often wrong. Retail typically loses money. We want to take their stops.
How do you gain a HUGE edge over Retail? 
Once you understand Market Structure and Order Flow, the only missing component to your arsenal is knowing Retail Sentiment Analysis.
As you already know, price moves along the path of least resistance. Lucky for us, retail positioning gives us that easy path and provides us the liquidity to transact. We are not only interested in how retail is positioned, but how their positioning has changed over time.
Then we set our targets at their stops to either enter a trade or profit from their loss. You can easily see Retail's positioning over time with Visual Time Based Sentiment Analysis.
Sentiment Analysis is aggregated from a multitude of Retail Positioning sources and combined into a singular graphic display that tells you all that you need to know about how retail is positioned so that you can position yourself to trade against them.
In one quick view, you can rapidly see if Retail is over positioned (think – stops begging to be hunted) as well as how quickly the retail sheep have been piling into their losing positions.
Learn to consistently trade against the 90-95% losing retail traders. We want to hunt their stops, that's where the easy money is!!!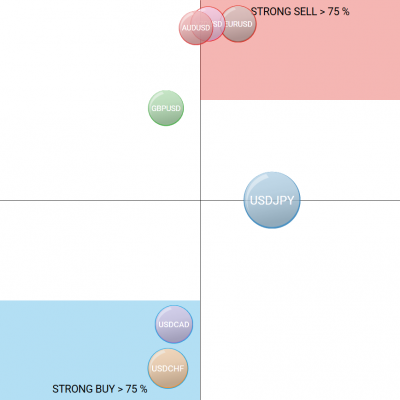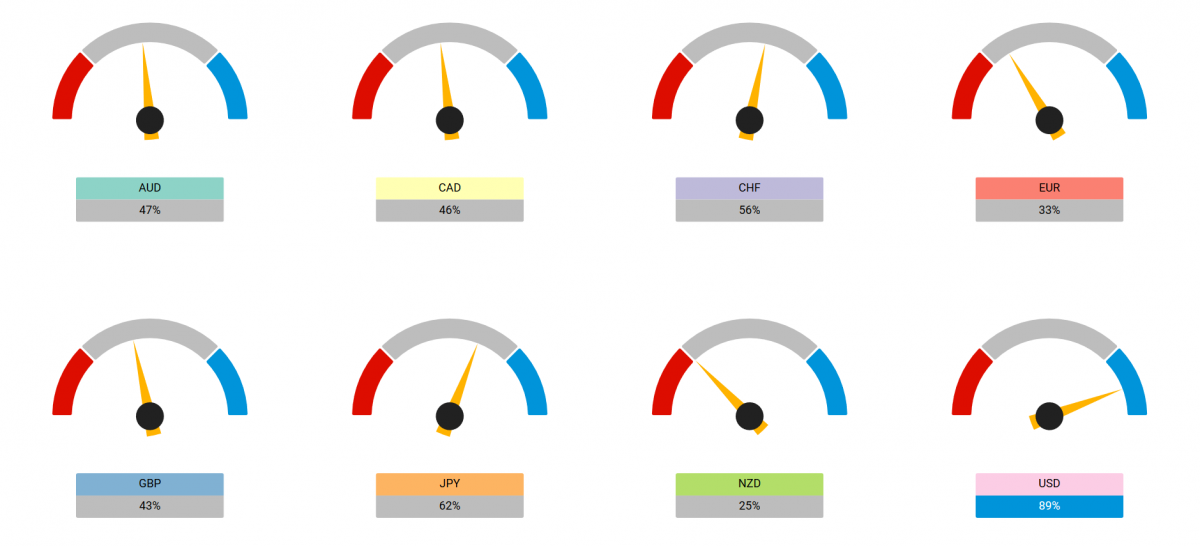 Use Strength Analysis to be able to gauge Order Flow of a currency without having to look at a chart.  The strength analysis view is created using proprietary algorithms that accurately measure currency strength across various time scales and horizons.
Strengthen your edge by aligning your trades in the direction of Order Flow. Combine this with the Sentiment Analysis and you have drastically increased your chance of a successful trade.
Now you can put the probabilities on the side of your trade.
Seasonality Analysis gives you monthly returns throughout the years for any given currency. Returns are one of the factors that quantitative analysts use to construct their robotic trading systems. Now you can see how returns are aggregated into color heat maps.
You'll quickly and easily be able to see where the high probability trades are for the month. You also gain the benefit of seeing how each currency stacks up against other currencies returns for any given month. This clues you in on which pairs you should be focusing on.
Combine Seasonality with Sentiment & Strength – and you can confidently pull the trigger knowing that you instantly increased your probability of a very successful trade.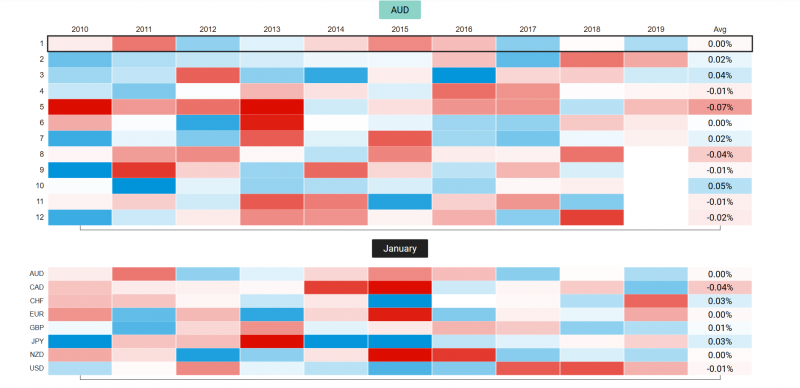 Want to know more about the benefits our Membership has in store for you?
If you want to step up your trading game and join an incredible community, this is your chance!