Can you use the Sentiment Analysis Tool to Scalp the Asian Session?
Yes! Scalping the Asian Session is actually very simple when you have a directional bias.
The key is working zones and BUYING or SELLING stops. The following trades were live and were used to demonstrate how easy it is to scalp using our Sentiment Analysis Tool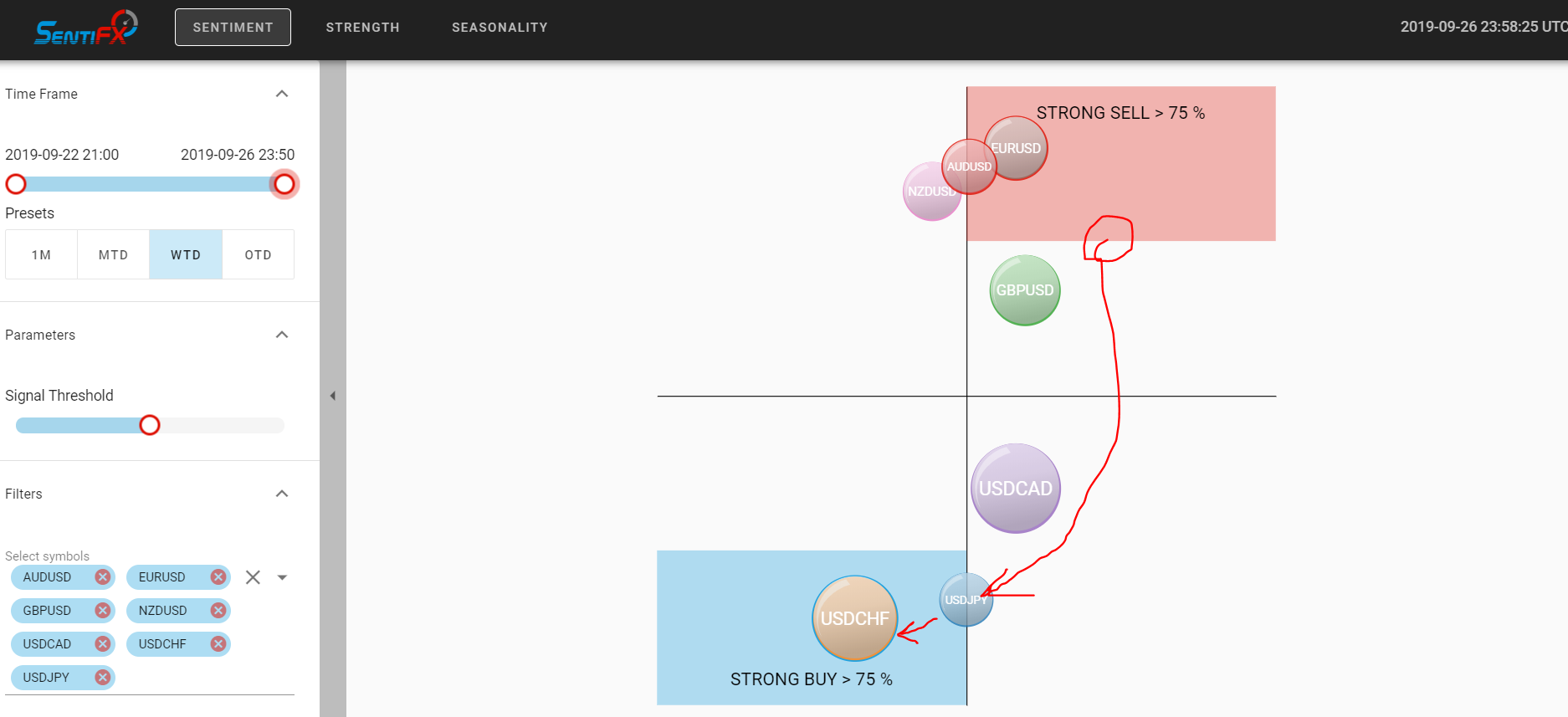 We started out the week with USDJPY being a Strong Sell. When Market Structure Broke Upward AND we saw Sentiment Shift (across the X Axis and then the Y) we knew that LONG was the direction we needed to be in.
So where are our LONG opportunities for scalping the 1 Minute chart?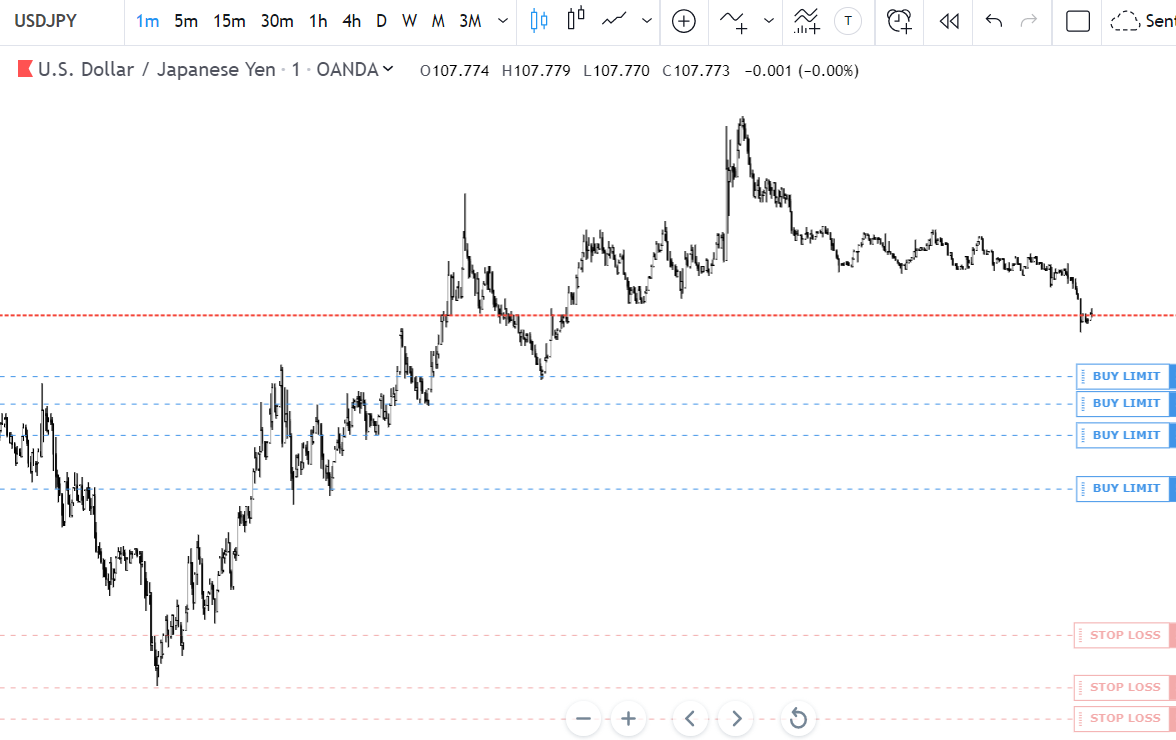 Every…. single….. Stop……   we want to buy it as price falls to us.
I know it seems counter intuitive. I know it takes balls to do this. But I didn't think so at all, because I was confident in the Analysis the tool provided us. So I placed my orders and watched price fall into my trap.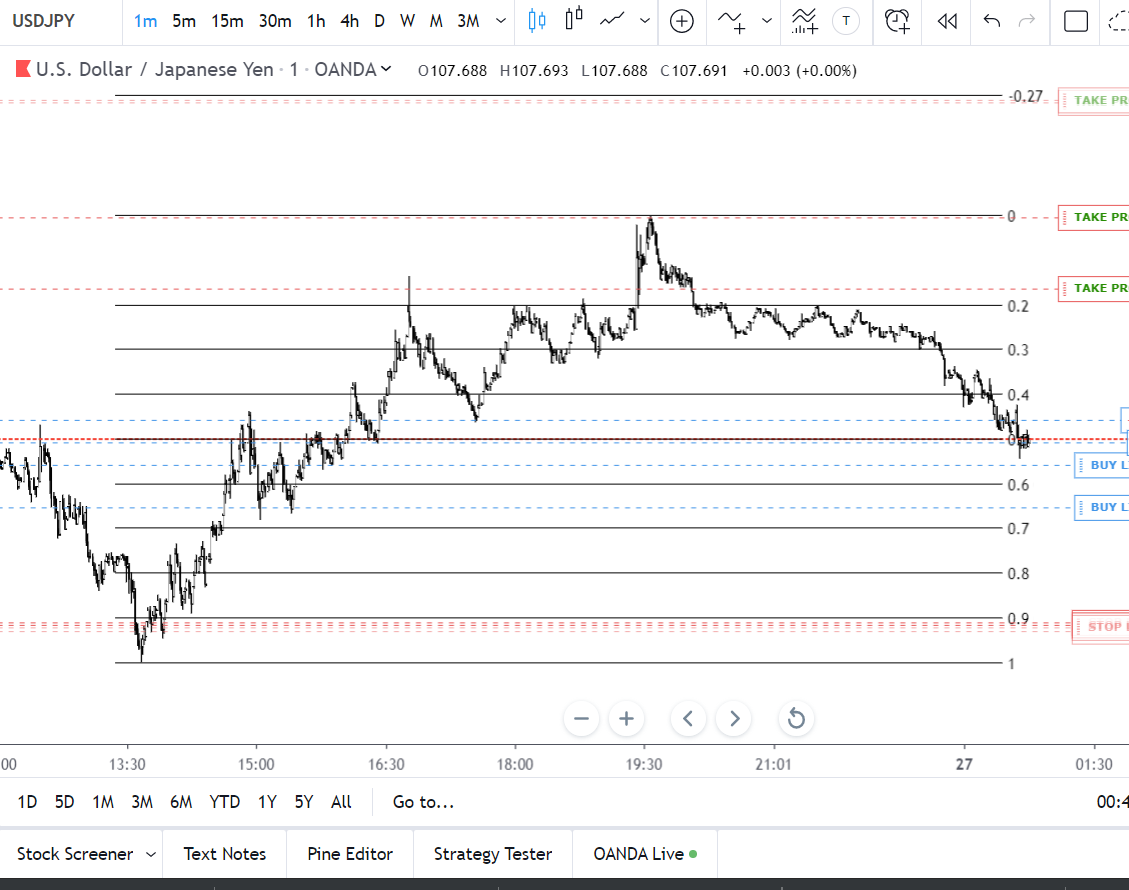 2 BUY Limit orders were triggered. Was I scared? No.
This was part of the plan. Like a fisherman – we want to cast a larger net on the 1M timeframe when we have directional bias.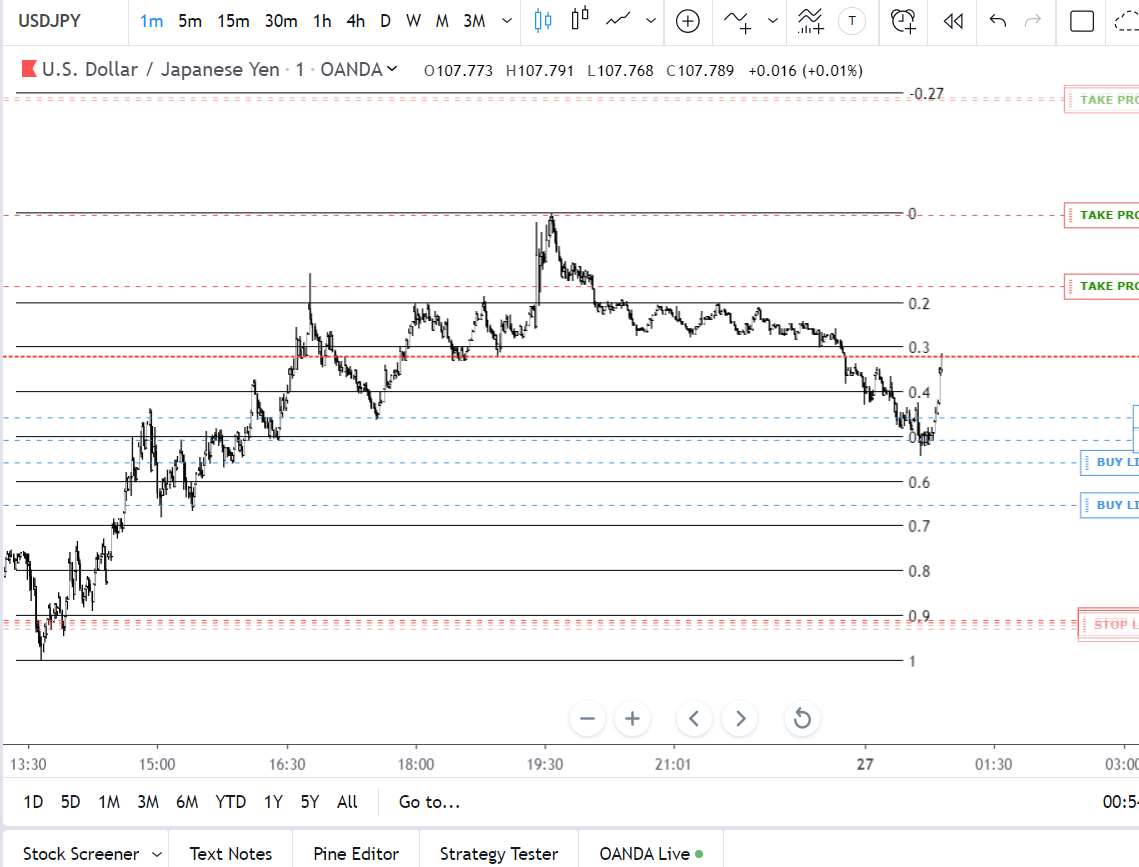 Moments Later.
BOOM!
+18 PIPS. 
I was using this as a demonstration so I exited there… BUT
Notice where the TAKE PROFIT levels are. I put them there also to demonstrate high probability locations.
So, I went to bed, woke up, and…..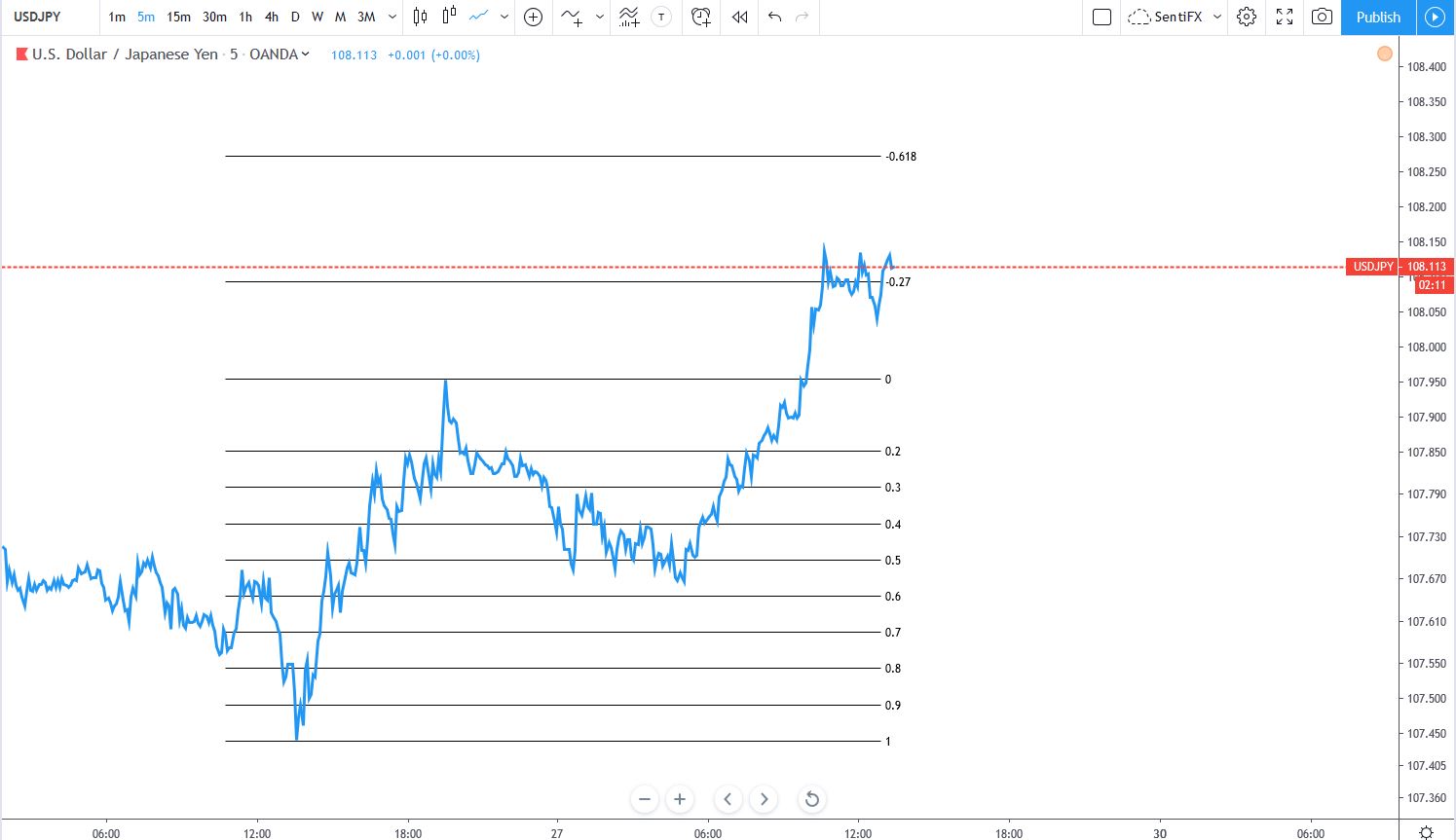 ALL Targets – CLEARED.
You'd think we were the Market Manipulators with the accuracy of our trading.
We're just riding their coat tails.